Uniplaces é il brand leader in prenotazioni online di alloggi per studenti. Una piattaforma che si indirizza a studenti internazionali e che offre migliaia di alloggi verificati e prenotabili online in maniera semplice e sicura anche con mesi di anticipo. Il fatto di poter prenotare l'alloggio perfetto in una cittá che ancora non si conosce é requisito fondamentale per iniziare una nuova avventura con il piede giusto. Uniplaces offre una interfaccia semplice da usare e un sistema di pagamento online conforme ai piú alti standard di sicurezza. Ogni Erasmus memorabile inizia dall'alloggio giusto. Per rendere questa esperienza ancora migliore, Uniplaces é felice di offrire a tutti gli studenti di ESN Bergamo uno sconto esclusivo del 25% sulla commissione di prenotazione. Uniplaces é presente in 40 delle principali cittá universitarie in Europa incluse: Barcellona, Lisbona, Madrid, Parigi, Londra Berlino e molte altre. Non dimenticarti di usare il promo code: ESNINTERNATIONAL! Uniplaces ha unito le forze con ESN al fine di abbattere le barriere geografiche in materia di mobilitá e didattica internazionale. Grazie al progetto Scholarship di Uniplaces, mettiamo a disposizione 10 borse di studio per altrettanti studenti che avranno le spese di affitto pagate per un intero semestre. Grazie al progetto Academy, molti studenti universitari potranno muovere i primi passi nel mondo del lavoro grazie a varie opportunitá messe a disposizione da Uniplaces.
Uniplaces is the global brand for student accommodation. The online marketplace for booking student accommodation with thousands of verified properties has a simple booking process - everything can be done online and months in advance.
Students being able to secure accommodation in a city they don't know ensures security and peace of mind before they leave home. In a way that is safe and trustworthy, Uniplaces consistently provides easy-to-find, easy-to book accommodation. This helps to make any international student's experience memorable: with value-added initiatives that'll make that experience unforgettable.

Erasmus students have access to a special promotion: 25% discount of the service fee exclusively through ESN Bergamo for over 30,000 rooms from Lisbon to Paris, London to Valencia, Bologna to Nottingham - and pretty soon all over Europe!
Don't forget to use the promo code: ESNINTERNATIONAL!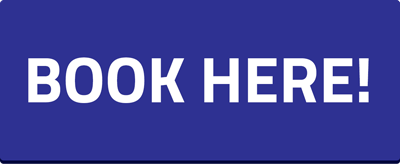 In addition Uniplaces and ESN are together breaking down barriers to student mobility, with the Uniplaces Scholarship, the scholarship for student accommodation, and the Uniplaces Academy.